Culinary Classes
Teens & Kids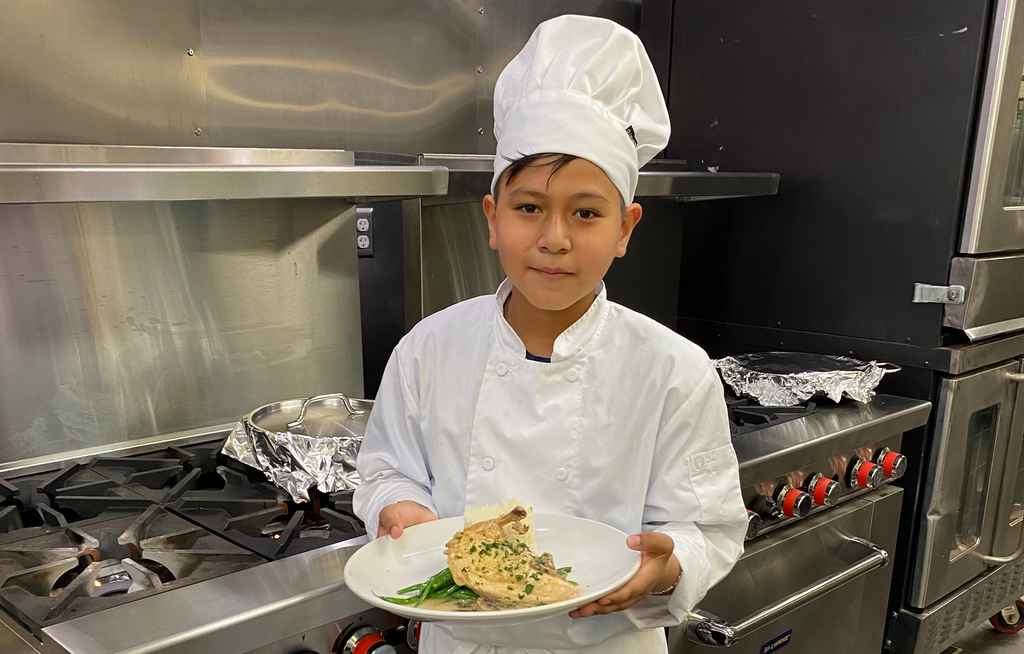 California Culinary Arts Institute now offers a culinary education program for youth and teens between the ages of 10 – 18 who are interested in learning and advancing their knowledge in cooking and baking.
This is an intensive six-week course that is intended to provide young individuals with the fundamental skills and knowledge to prepare for adult chef expertise, working in a restaurant kitchen, having hopes to participate in cooking competitions such as MasterChef Junior, or simply enjoy cooking at home and desire to gain professional-level training.
The curriculum of this course is constructed in such a way that the participants will learn the preliminary foundations and classic techniques of cooking meats, poultry, fish, vegetables, starches and sauces, as well as baking breads and desserts; the knowledge and skills that all chefs must master.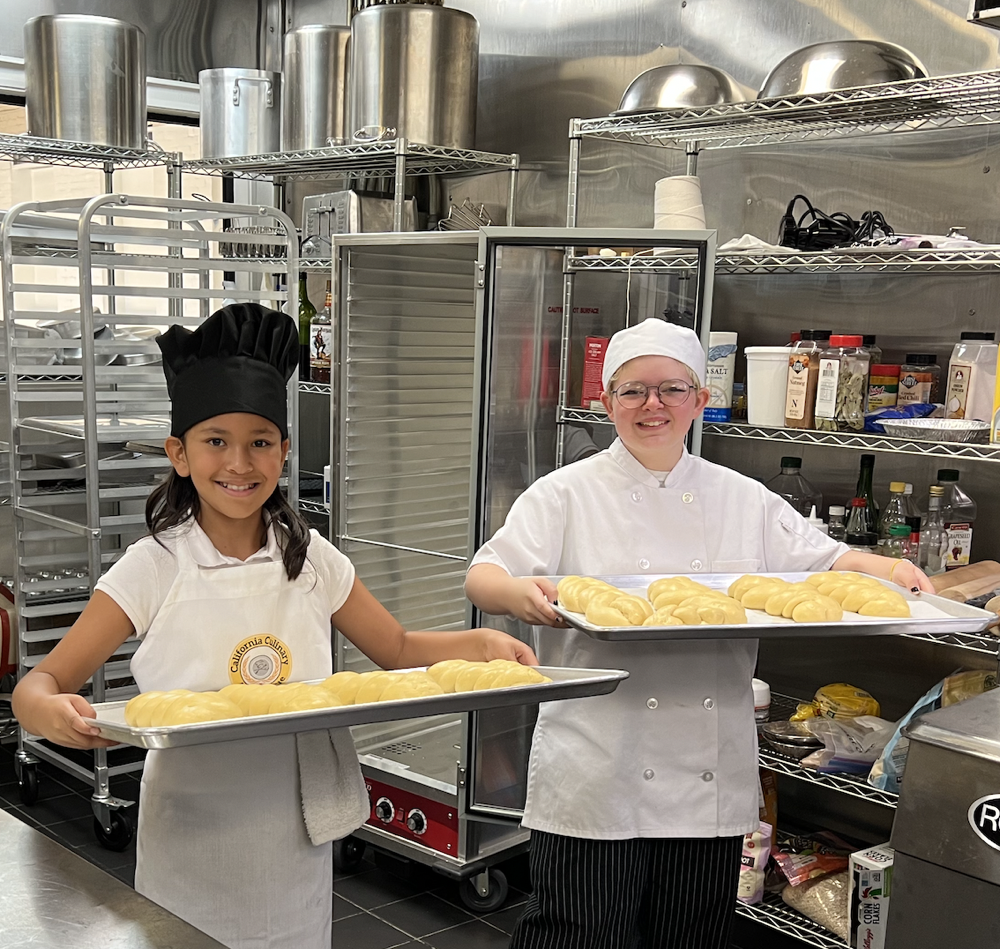 Length – 6 weeks, 60 hours total
Class Schedule: Saturdays and Sundays from 9:00 am until 2:00 pm (5 hours each day)
Tuition Fee: $1,200
All the necessary ingredients, tools, and equipment are provided by the California Culinary Arts Institute.
Students will receive one apron and two towels as well as a copy of all recipes made throughout the program as part of the tuition.
Upcoming 2023 Course Dates

December 3 – January 29 (2023)
Please note: We are closed for holidays from December 16, 2022 to January 2, 2023
February 11th to March 19th
April 1st to May 7th
May 20th to June 18th
July 1st to August 6th
(Vegetarian modifications can be made to curriculum by request.)
Week 1, Saturday: Knife Skills – Sharpening knives, knife safety, cutting skills and methods for potatoes and seasonal veggies. Making vegetable stock.
Week 1, Sunday: – Chicken Stock and Veloute Sauce, Cream of Broccoli and Cheddar Cheese Soup.
Week 2, Saturday: Rice Pilaf with Sauteed Chicken Tenderloin and Supreme Sauce.
Week 2, Sunday: Taco sauce, Taco shells, Taco salad Mexican Rice
Week 3, Saturday: Spaghetti with Ramen Beef Ragu Sauce.
Week 3, Sunday: Fettuccine with Alfredo Sauce.
Week 4, Saturday: Braided Bread (Challah Bread), Chocolate Breakfast Rolls.
Week 4, Sunday: Sushi (California Roll) and Miso Soup.
Week 5, Saturday: Salisbury Steak, Roasted Fingerling Potatoes, Sauteed Green Beans and Bordelaise Sauce.
Week 5, Sunday: Fried Chicken and herbed roasted potatoes, mushroom sauce.
Week 6, Saturday: Red velvet cake, crème Brulé.
Week 6, Sunday: Marinera Sauce, Pizza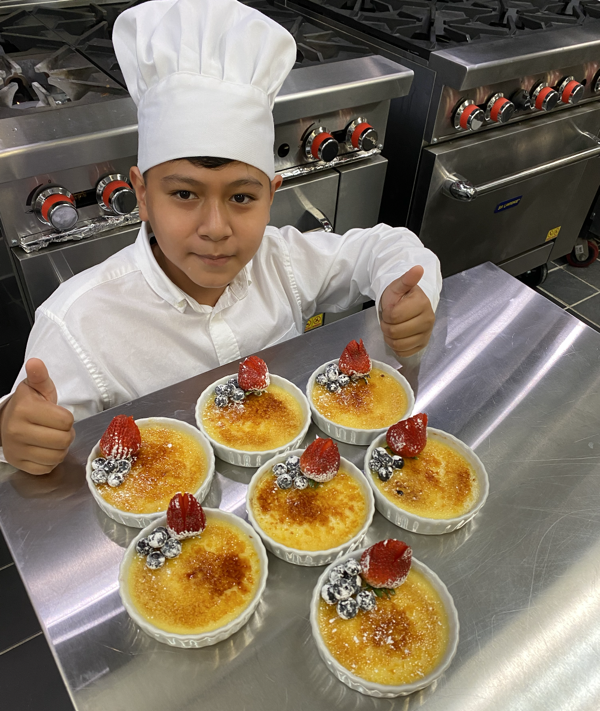 For more information or to enroll in this program, contact us!
Phone: 858- 868-1401
Email: institute@ccaicampus.com