The sought-after resource in San Diego for education and expert hands-on training to launch or enhance successful careers as chefs, baking and pastry professionals.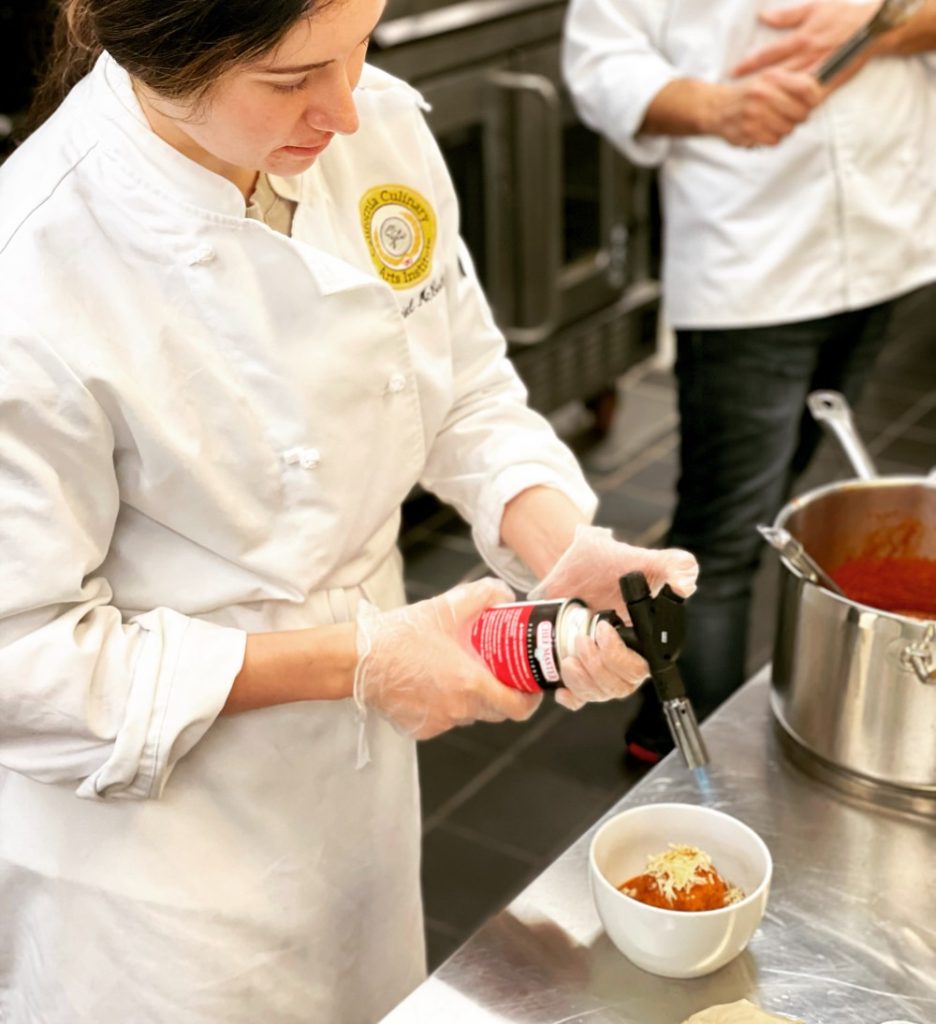 With our new location, complete with commercial kitchens and comfortable classrooms, our staff of seasoned, certified culinary instructors is eager to inspire, explain, demonstrate and provide intense one-on-one supervision for culinary enthusiasts eager to learn by doing. Providing expert guidance, our instructors are patient, passionate and fully dedicated to sharing hard-earned industry wisdom and essential commercial kitchen skills and menu-enhancing strategies.
The unwavering goal of the California Culinary Arts Institute is to build high-level culinary ambitions into industry recognizable, career-track cooking and baking mastery and certification.
Our institute celebrates professional cooking and baking as an essential community-enriching art and craft. Our teaching continually underscores that presentation of consistently remarkable dining experiences requires not only efficient crafting and delivery of outstanding quality dishes and baked goods, but a duty to use those refined culinary skills to share love and respect with those we work with and those we serve.
Our instructors are all professional chefs certified by the American Culinary Federation. Their goal, and the aim of our institution, is to do for our students what we train them to do in the food preparation industry—always exceed expectations!
Please consider enrolling with us and learning from experts the skills and professional insights to prepare a long and satisfying culinary career.